---
---
The best Opel Vectra C performance intercooler on the market!

This performance intercooler is developed by do88 to replace the original / OEM intercooler and provides a true performance upgrade without the need of rebuilding the whole car!



Significant advantages with do88 performance intercooler (OEM intercooler):


- Core volume: 13770m3 (7411cm3), do88 is 86% larger!
- Air flow at 0,15bar/2,18psi pressure drop: 356CFM (218CFM), do88 63% higher!
See diagram below!
- Post intercooler air temperature at same conditions: 27°C (45°C), do88 18°C lower!
See diagram below!
- Fits all cars in list below!

do88 performance intercooler is an all-aluminum construction with cad designed, flow optimized cast end tanks and optimized core design to achieve the best possible cooling efficiency combined with the lowest possible pressure drop!

Always remember that the OEM intercooler was designed for the power level the car was built for and a power increase, or even very hard use of the car, in a standard version may cause the OEM intercooler to not being able to provide the performance that you need. So, solely after an engine software tune, the do88 performance intercooler will give a performance increase over the OEM intercooler! The OEM intercooler have plastic tanks that don't keep up with higher boost levels very well, so the do88 performance intercooler will also add reliability!

The do88 performance intercooler has 2.5‰ (63mm) hose connections instead of 2.25‰ (57mm) as the OEM intercooler. We decided to make the hose connections larger since we see a significant flow improvement with the larger hose connections. Therefore we include two silicone hoses to replace the OEM inlet and outlet intercooler hoses.

A common misunderstanding is that an intercooler installed in this position cannot provide good performance and a front mounted intercooler / FMIC would be much better. But actually the do88 performance intercooler is far better than most FMIC installations where only a core with small front surface is possible to install, and it's also often installed partially behind the bumper beam which will reduce cooling capacity even further and often cooling figures below the OEM intercooler are achieved.

do88 performance intercooler comes with all hardware necessary for installation. This intercooler has of course all brackets for radiator, AC-condenser and air guiding. An install instruction, based upon the Saab 9-3, is included as guidance.
Color: Three different hose colors are available, Blue / Black / Red. There is no difference in performance between the colors, you just choose the color you prefer.
Fits:
Opel Vectra C, 2002-2008.

Engine:
Z20NET (four cylinder turbo, 2,0 T) 2002-2008

Transmission:
Fits both manual automatic transmission.



OEM reference:


Intercooler: 63 02 046
Hose, lower outlet: 58 35 853
Hose, lower inlet: 58 60 782 / 58 60 865
Detta diagram visar luftfl̦de vid olika tryckfall f̦r do88 h̦gprestandaintercooler jÌ_mf̦rt med originalintercoolern*: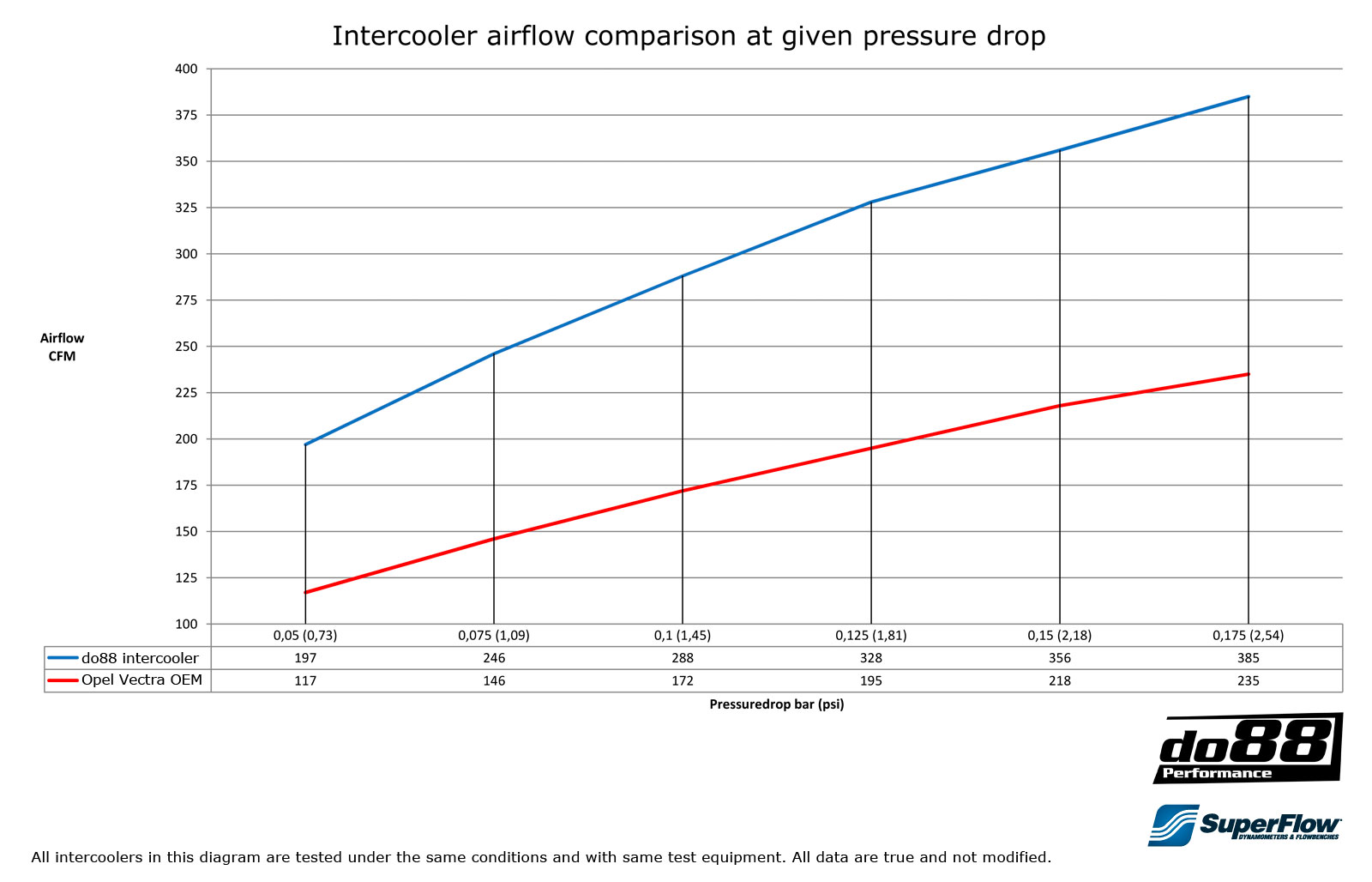 Detta diagram visar laddluft temperaturen efter do88 h̦gprestandaintercooler jÌ_mf̦rt med originalintercoolern*: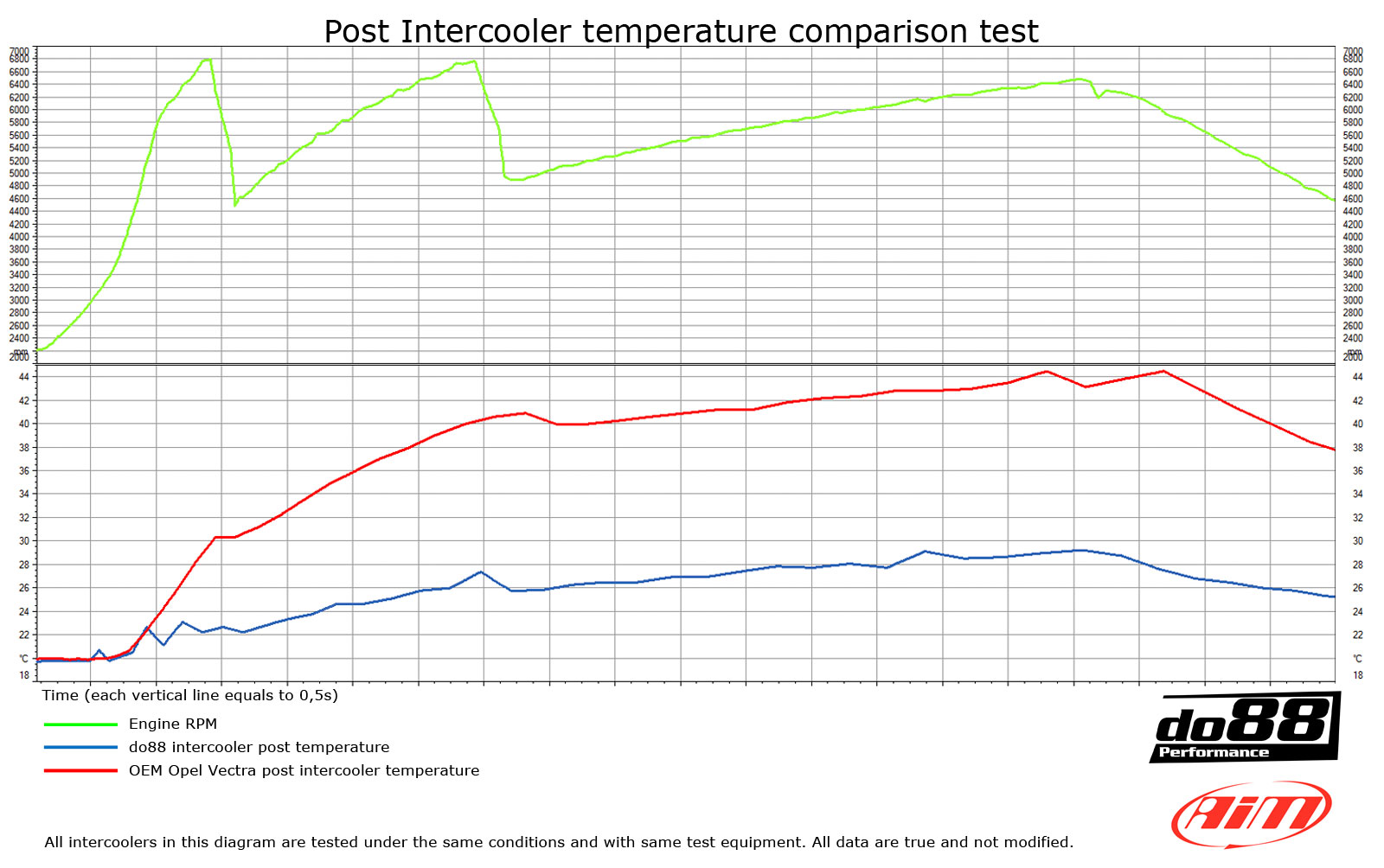 *Testerna Ì_r utf̦rda med mÌ_tutrustning med exakt likadana f̦rh̴llanden f̦r b̴de do88 h̦gprestanda intercooler och originalintercooler och kan dÌ_rf̦r anvÌ_ndas f̦r jÌ_mf̦relse av dessa tv̴.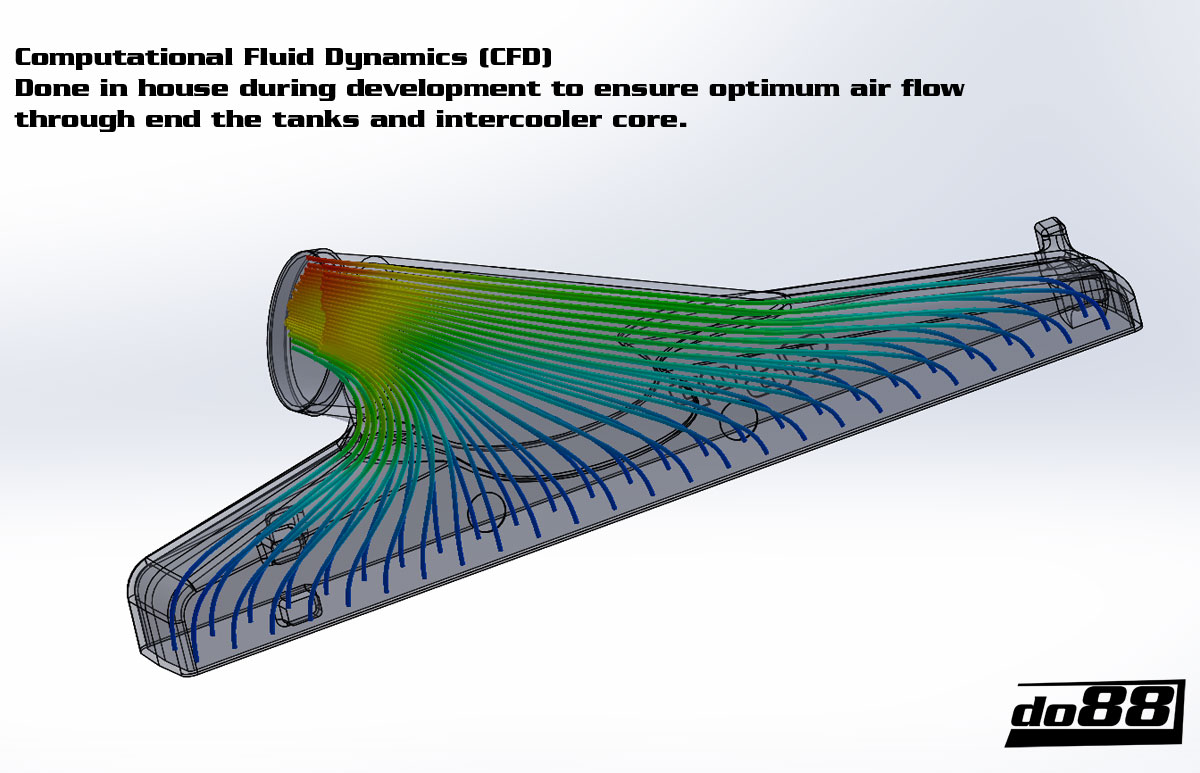 ---